Alight, before we begin let our get our bearings of what Dracula comic we are talking about. Dracula, the famous literary and film villain everyone has already heard about, got a lengthy stay in a Marvel based comic during the 1970's. Though the villain appeared in a 50's comic called Suspense, the modern narrative of Dracula in the Marvel universe began in 1972 with creators Gerry Conway, Gene Colan, and Marv Wolfman. Dracula, as a character based on literature, was used as a way to circumnavigate the Comics Code which prohibited ghastly things like vampires. Tomb of Dracula, as a color comic, ran throughout the 70's along side a 13 issue black and white magazine publication called Dracula Lives! This magazine publication was not adherent to the Comic Code and thus allowed to publish more violent and sexual oriented material. Tomb of Dracula and Dracula Lives! has a wonderful time dancing in and out of the Marvel universe crossing paths with characters like Spiderman, Silver Surfer, and Doctor Strange as well as being a comic adaptation of the classic Bram Stoker creation. Though Marv Wolfman was a late comer in the creative team, the legacy of Tomb of Dracula was flown under the vision of Wolfman with the pencil art from Gene Colan. Tomb of Dracula would run for 70 issues before wrapping up its story in August of 1979. Then, for some unknown reason, another magazine publication began a month later for 6 issues called The Tomb of Dracula. This is the story in which we will talk about and flipping through my collection, I was baffled why I picked up all six issues or what they even were.
The Tomb of Dracula began at #1, was written by Wolfman, drawn by Colon and quickly finished up by August of 1980. Though much is written about the original Tomb of Dracula and Wolfman's steering of the narrative, little is written as to what the third iteration was meant to be. For all intents and purposes, The Tomb of Dracula is the beginning of a new chapter set in "modern" times with a new group of characters ready to be terrorized. From the welcome letter printed on the first page, Wolfman greeted readers and welcomed them to a liberated version of Dracula which was gestating for years and finally able to fly. I am still confused how the Dracula Lives! comic, which ran for more issues, is different than this series but we are going to start here. From my research and editorials by its creative team, the Dracula flagship seemed to be something that was held close to the heart by both its readers and creators. It is sort of endearing to see a 19th century character go through so many rebirths within the realm of popular fiction.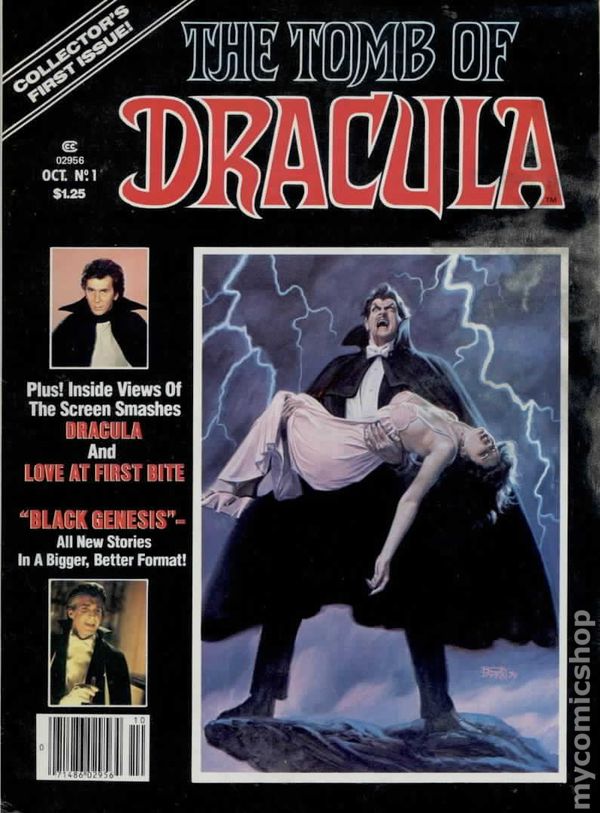 The setting for The Tomb of Dracula takes place years after the main arcs in the Tomb of Dracula as well as Dracula Lives. It begins with the existential angst of Sandy Sommers, a wayward woman not knowing what to do with her life following a romantic fallout. While I mentioned this narrative begins a new it is oddly tied to the the color comic in its first issue. The entire narrative of the original Tomb of Dracula ends with Quincy Harker (son of Johnathan and Mina Harker) slinging his explosive wheelchair into Dracula and blowing him to smithereens. Harker's wheelchair is in The Tomb of Dracula when uncovered by a group of tourists on a supernatural tour. The tourists include our heroine Sandy Sommers, a nosey creep Florence Ebers, tour guide David Lorning, as well as a couple Betty Gold and Alan Gold. While most of the tourists are there for sightseeing and escape from life, Ebers is present to resurrect Dracula in order to get revenge / answers for her husbands death. This grand idea leads to carnage and chaos which frees the vampire for seemingly, 5 more issues. The story possess all of the trappings ready to capture imagination including a mysterious gem, reanimated corpses, and flesh eating vermin. Within the first issue, without giving too much away is a bunch of bats, rats, and partial nudity which seems to be part and parcel for adult magazine fantasy.
The Tomb of Dracula is fantastic entertainment as it is also filled with trivia and horror fluff for teenagers as well as adults who grew up with the Universal Monster mythos of their childhood. Perhaps the most fascinating aspect of this magazine as well as the Marvel run was the attempt to worship the classic figure by carving out his own space in the comic universe. Tomb of Dracula sets up a very conservative story dedicated to the Hammer Film interpretation of the classic villain. Seductive, intriguing, menacing, and with the ability to finally curse, The Tomb of Dracula is far from good but for Dracula aficionados maybe something that you would want to dig up at local comic swaps. My encounter with this series came with my collecting of other adult fantasy titles and The Tomb of Dracula was sitting complete for a reasonable prince. I am finally getting around to reading these and for all intents and purposes it was a fantastic choice. The Tomb of Dracula remains a bit of a mystery to the point of me not even finding good images to use for the header and thus why I had to use the older color comic image. Perhaps this is is why I am so intrigued. I am finally getting around to reading these and for all intents and purposes it was a fantastic choice.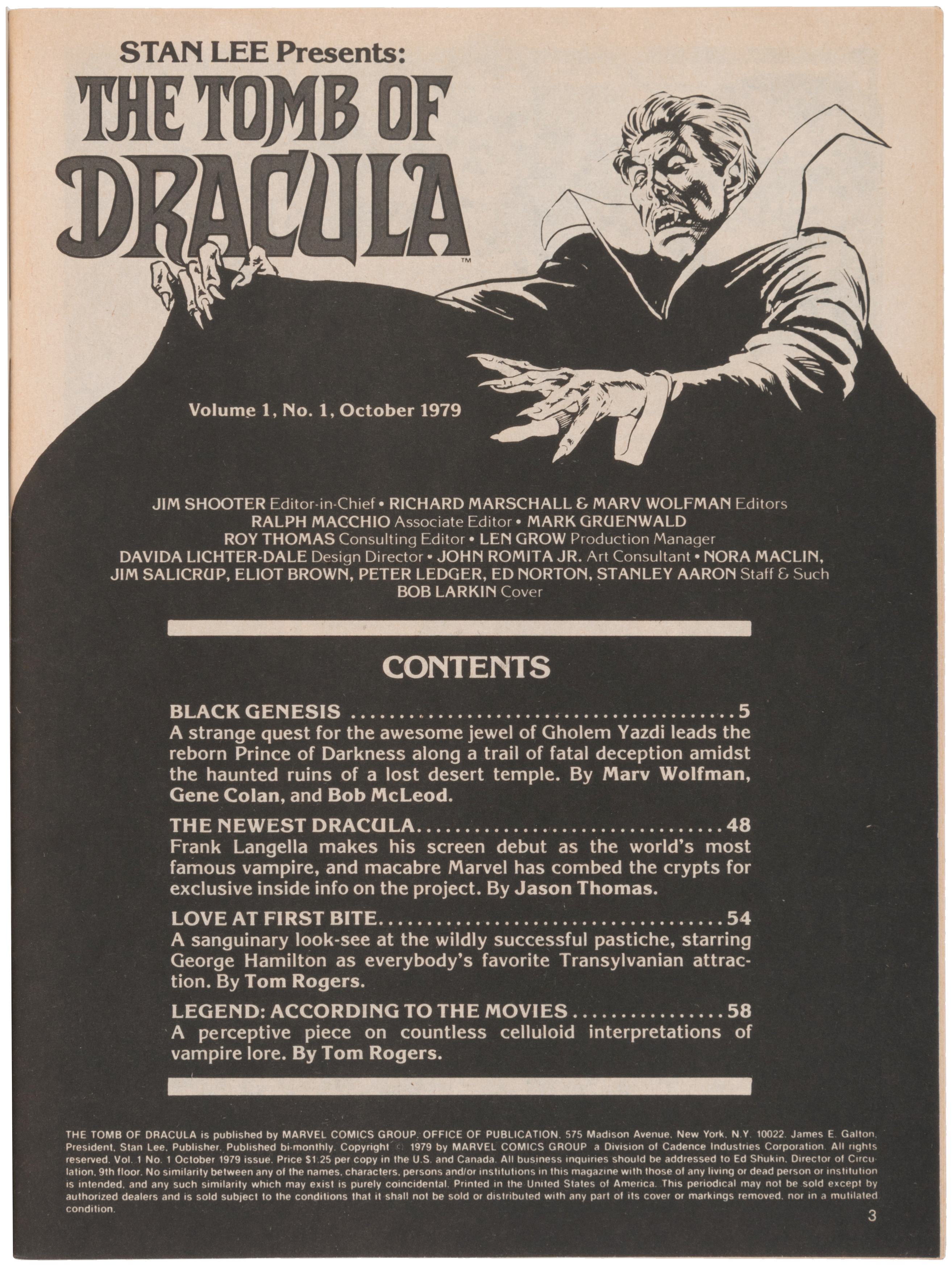 Tags:
Comic Review
,
Comicbook
,
Dracula
,
Hollywood Metal
,
Kaptain Carbon
,
The Tomb of Dracula
Categorised in:
Comics